Skip to Main Content
It looks like you're using Internet Explorer 11 or older. This website works best with modern browsers such as the latest versions of Chrome, Firefox, Safari, and Edge. If you continue with this browser, you may see unexpected results.
Campus Resources

Environment at CMU
CMU Sustainability Initiative
CMU Sustainability Advisory Council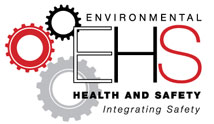 University Health Services Education Programs and Workshops.
Under Community Initiatives notice an 8-hour training workshop which is offered periodically for faculty, staff and students called
Mental Health First Aid

President's Task Force on Campus Climate
Questions?
For more information: contact your departmental liasion librarian about more environmental resources and research options in your areas of study.

webmaster: md2z@andrew.cmu.edu