is aimed at all the MSCF New Yorkers, and will show you how to use your library (and other) resources in your finance education and job search.

Finance associations for networking
Look for job boards and/or student memberships
Books to help your job search
These books are popular - if they are checked out, you can click on "place hold" to have it recalled for you within a week or so.
How to use these resources from NYC
To use any of the databases or eBooks, go to the "Connect from off campus" tab above, and log in using the VPN. When you've done that, enter guides.library.cmu.edu/mscfny in the box at the top of the page. You'll be back here, but now you should be able to connect seamlessly.
If you find a book you want, use the "We'll send it to you" tab above.
For more information, try the "Ask a Question" tab.
Quant Finance Journals - a selected list
More places to find research on mathematical finance
These are the primary databases in mathematics and engineering, including financial aspects. You'll find thousands of relevant research articles and reports here. To read them, click on the

icon - this will either retrieve the electronic text, or connect you with Interlibrary Loan, who will get it for you.
Here's more about getting research articles at CMU.
MathSciNet

For finance, use the code 91G in the "MSC Primary" box. Or just use keywords in the "Anywhere" box.

Engineering Village

Conference proceedings as well as journal articles in the top information resources in the applied science, technical and engineering fields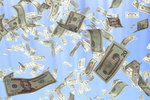 SDC Platinum - Global New Issues
Financial Services companies - directories and listings
(Before using databases below, you'll need to use the Connect from NY link above. Once you do that, you can enter the URL for this guide - http://guides.library.cmu.edu/mscfny - and then you should get instant access.)
Congratulations, MSCF@CMU!
There are hundreds of books like these in Hunt Library (and some are e-books.) Find them in
CAMEO
, the library catalog: in the
subject box
, try using:
derivatives
financial engineering
finance - mathematical
stochastic
options (finance)
risk management
derivative securities
hedging (finance)
Monte Carlo method
etc.
Dictionaries and Handbooks