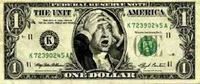 An information guide to finding data and publications to support economics courses and research at Tepper. Use the blue tabs above for specific topics or classes.
Library services - would you like to
What's a database? It can be a collection of data, articles, reports, company background, industry profiles, market identifiers, you name it.
Reliable, valuable, sophisticated information not found on Google. For details on how to use them for specific purposes (i.e. time series data) see tabs at the top. Questions? Don't hesitate to ask.

Carnegie Mellon's Institutional Repository for faculty research